If you cancel your plan and want to add a new one, follow the steps below to add a new plan in MyKinsta.
Add a New Plan
Step 1
Click on Company in the left navigation.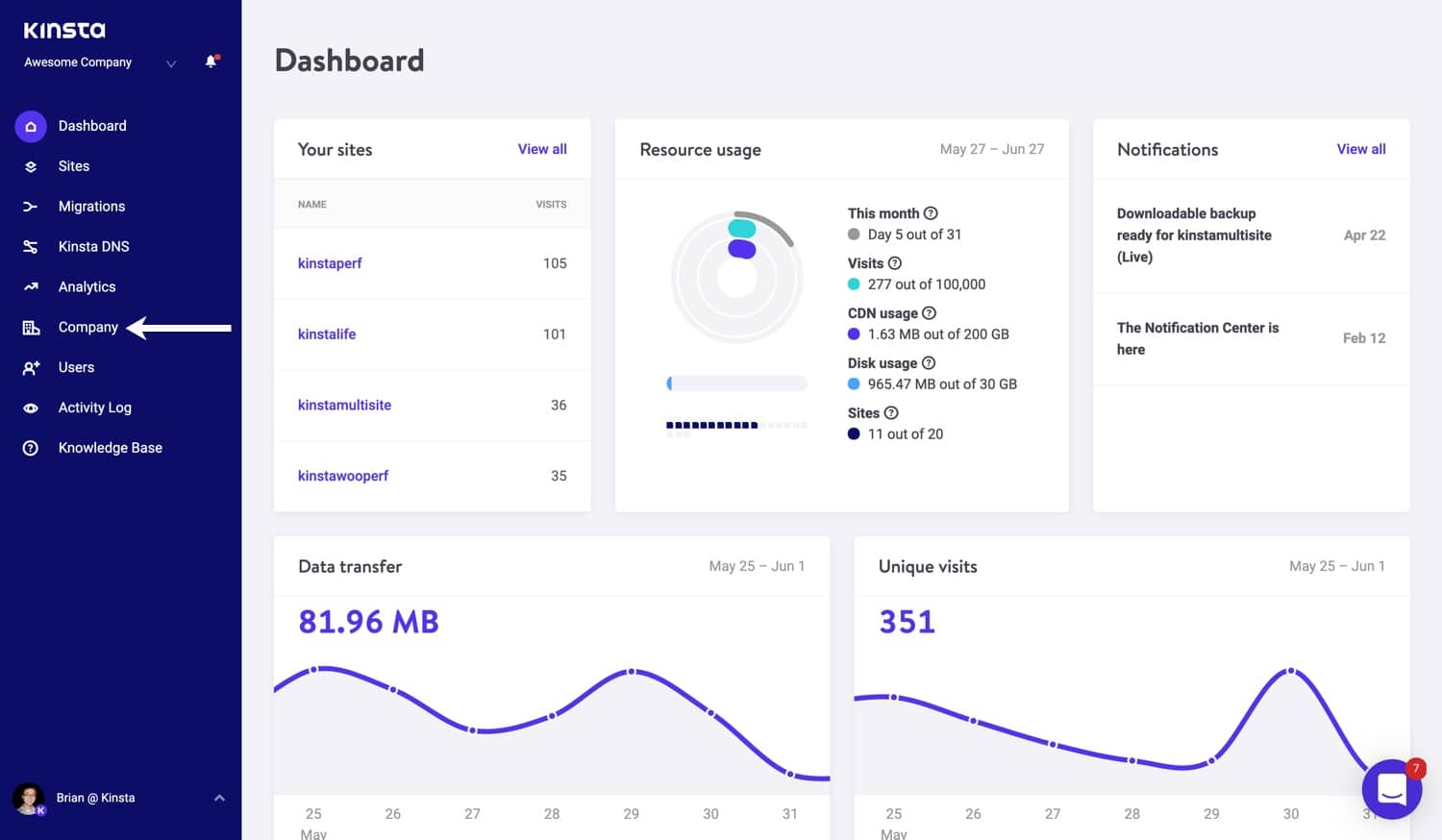 Step 2
Use the dropdown under Select New Plan to choose a monthly or annual plan. After you have selected your plan, click the Add Plan button.