At Kinsta, all of our hosting plans come with a predetermined amount of resources. If you go over your limits, we have a few different types of overages in place.
If you regularly go over your plan's limit(s), we recommend you upgrade to a higher plan which comes with more resources and also saves you money.
You can upgrade your plan in MyKinsta.
How to Enable and Disable Overage Notifications
Overage notifications are available for the Company Owner, Company Administrator, and Company Billing user roles. If you would like to send overage notifications to someone who does not require site access, you can invite them to your company in MyKinsta with the "Company Billing" role.
By default, overage notifications are enabled on all accounts, but you can disable them in your user settings. To enable or disable overage notifications, click on your user icon in the bottom left-hand side of MyKinsta, and select User Settings.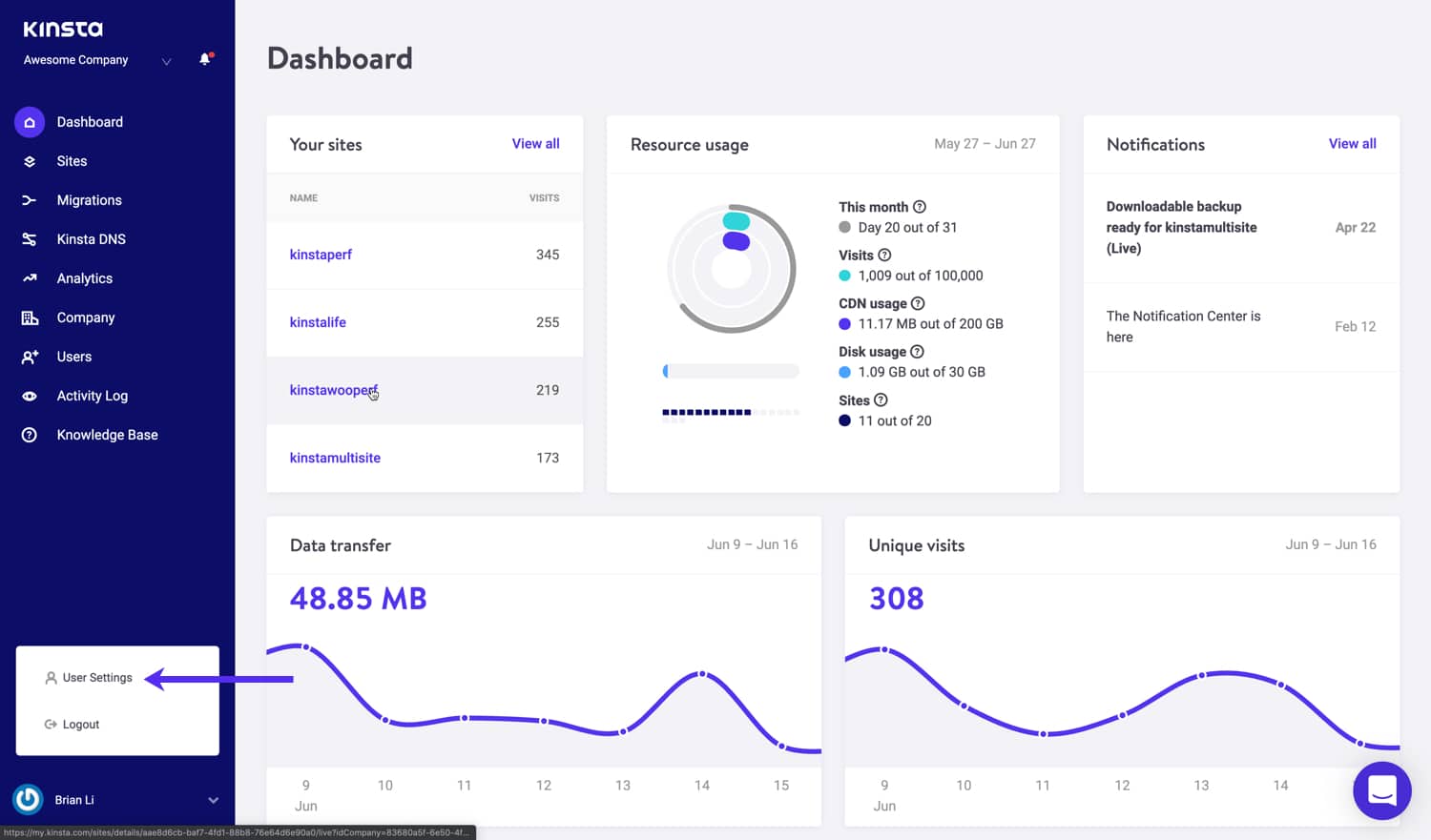 In User Settings, click on the Notifications tab. There are two notifications options for overages.
Messages in MyKinsta – sends a message to your MyKinsta notification center.
Email (to [your-email]) – sends a message to your account's email address.
If you would like to receive notifications in MyKinsta and your email inbox, enable both options. Otherwise, you can enable or disable either option to get the desired overage notification method.