Sales inquiries are handled Monday – Friday. We can currently assist you in the following languages:
English sales: 24 hours a day (M-F)
German sales: 8 a.m. to 4 p.m. UTC
Dutch sales: 8 a.m. to 4 p.m. UTC
Spanish sales: 8 a.m. to 4 p.m. UTC
French sales: 11 a.m. to 8 p.m. UTC
Italian sales: 7 a.m. to 3 p.m. UTC
Japanese sales: 1 a.m. to 9 a.m. UTC
To send our sales team a message, head over to our Contact Us page, email us at [email protected] or call us on +1 (888) 610-2915 . If you're a current Kinsta client, you can also open a support ticket and ask to chat with our account management team.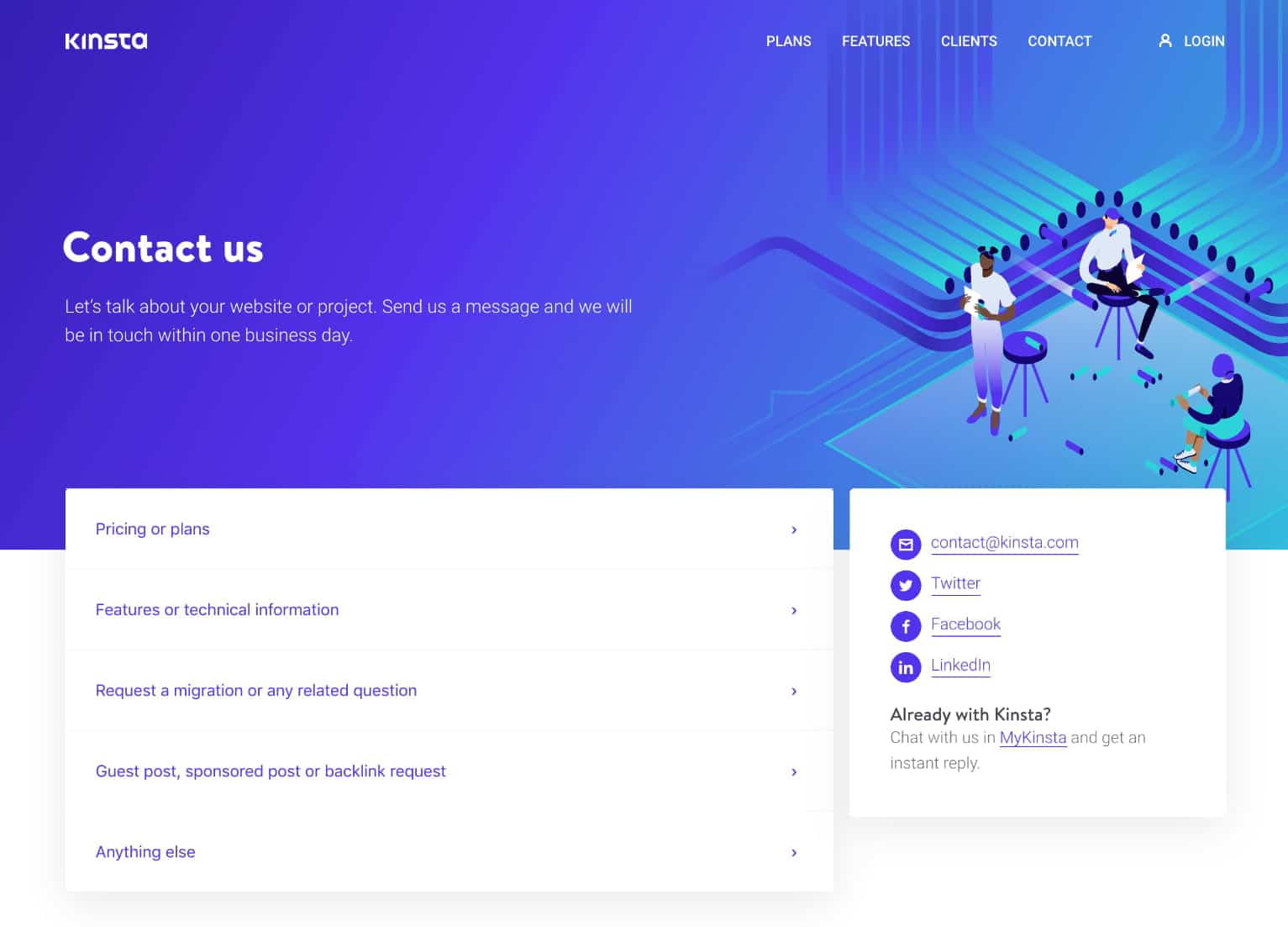 ---
Save time, costs and maximize site performance with:
Instant help from WordPress hosting experts, 24/7.
Cloudflare Enterprise integration.
Global audience reach with 35 data centers worldwide.
Optimization with our built-in Application Performance Monitoring.
All of that and much more, in one plan with no long-term contracts, assisted migrations, and a 30-day-money-back-guarantee. Check out our plans or talk to sales to find the plan that's right for you.