Kinsta offers customers a lot more than just high-end hosting. We want your business to succeed and a lot of that starts with turning your site into a well-oiled machine. Let us handle your website and you can focus on building your business. Read more below about what our managed hosting services include.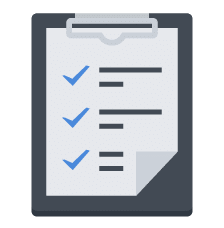 Managed Hosting Services Included
Our managed WordPress offering includes automatic updates of security patches, speed tuning (including performance reviews & caching), daily backups (both files & database with a 14-day retention), and full security.
Security
To elaborate on security, we're talking free hack fixes through our Security Pledge, cloud-based 1st layer defense through our CloudFlare integration on all sites hosted at Kinsta, which will protect against code and SQL injection, Layer 7 DDoS attacks, and generic malware/vulnerability scanners. We keep your site safe from the infrastructure side.
You will still be responsible to make sure all the application stack of your site is secure, including getting the latest updates of plugins and themes.
Uptime
In addition, we're responsible for uptime including infrastructure & OS level configurations. We're also happy to give advice and notifications on WordPress level problems related to site performance. When a performance issue is not related to WordPress, we DO dig deeper to try and figure out the root cause. However, it's not our responsibility to solve it since it's outside the scope of our offering.
What We Don't Do
The things we don't include are custom design/programming, which are best left to our agency partners. That means we don't take on the task of writing PHP code, creating or editing custom functions for plugins/themes, integrating or fixing external services, fixing issues related to bad themes or plugins, or website content updates. Please read our scope of support article in regards to finer details on what we don't do.
If you need a recommendation on an agency specializing in WordPress, please reach out and we'll try to help point you in the right direction based on budget, scope, and your geographical location. In summary, you still need a web developer and designer, but we take some of the burden off them and you no longer need a system administrator.
---
Get all your applications, databases and WordPress sites online and under one roof. Our feature-packed, high-performance cloud platform includes:
Easy setup and management in the MyKinsta dashboard
24/7 expert support
The best Google Cloud Platform hardware and network, powered by Kubernetes for maximum scalability
An enterprise-level Cloudflare integration for speed and security
Global audience reach with up to 35 data centers and 275+ PoPs worldwide
Test it yourself with $20 off your first month of Application Hosting or Database Hosting. Explore our plans or talk to sales to find your best fit.