Anders Davidsson, CEO at SOVA, says: "A good day begins with a good night's sleep." That's why he launched his company 30 years ago, first selling waterbeds, then moving to real beds. But it's the vision behind the sales we should pay attention to: SOVA doesn't sell just beds.
Everyone in the company knows they're focused on a much important goal, as Michel Bozinovski, ecommerce manager and digital marketing, tells:  "We don't just sell the bed, we matchmake the right bed with the right individual. With the right bed, you sleep better and optimize the possibilities to wake up rested for the next day to accomplish your goals."
Check out our interview below with Michel Bozinovski, ecommerce manager and digital marketing at SOVA.
From Magento to WordPress to Kinsta
"After a not-so-great experience with Magento, which powered our site in the early days, we decided to refactor our new ecommerce from scratch. Because my colleagues and I run WordPress on some projects that we have, that was an easy choice to start with.
Once that was defined, we sat down to outline all the major things we needed to maximize our results with the new site. As you can imagine, speed and the possibility to have easy and quick access to technical support were at the very top of our list.
So we started doing our researches to find the right hosting provider and, among others, we found Kinsta."
The Need for Speed, Great Technical Support, WordPress Expertise
"The first thing I noticed when checking your site was that it looked very professional, with clean design, and easy to navigate. This tells me somebody has put time and effort into building it. I always look at the design when I decide on things, even if it's not the best to do all the time. The first impression I had about Kinsta was very good.
Then, as I started gathering more information about your company and hosting services. I checked the type of support provided, I looked at the key features Kinsta was able to offer, such as your backup system, staging environments, space offered, and other elements we were looking to find in a host. On top of these, we love your blog and that's a sign telling us 'They know what they're talking about' and one of the reasons that got us to pick you guys.
One thing we love the most about Kinsta is that your services are focused on WordPress. Other hosts we used in the past served different platforms like Drupal, Joomla, etc. and they couldn't deliver the level of expertise you guys have."
Faster, Easier, Better Than Before
"After moving to Kinsta, we immediately saw huge speed improvements when compared to what we had before. In the past, we had to set up a CDN and use caching plugins. Now, it's completely different as both are part of our plan. It's much easier! As a Kinsta customer, it's incredibly convenient that I don't have to worry about these anymore. Everything just works."
Other improvements I recall: we loved your backend — the MyKinsta dashboard — very easy and intuitive to use. Also, creating backups and restoring them if something goes wrong, super easy to do now. We love that."
Expert Support That Fixes Your Issues Fast
"When things go wrong and we reach out to Kinsta support, we feel like we have a direct dialogue with you and that's fantastic. After working with you guys for a while, I know that when I ask something via chat, your support reply is immediate (we're talking a few minutes max). Your support team it's not just like standard support: they always fix your issues or provide you with the best answer based on your current situation.
Kinsta support solves problems and issues, they don't just share links on what you should do and let you take care of the issues on your own. As I said, everything is very professional and happens very fast, all the time.
I know that any problem we'll have with our site, Kinsta will solve it for us because they're specialists. I feel extremely secure when I engage with them.
Kinsta Makes Sure We're Satisfied with Their Services Every Time
"If you're looking for a WordPress host, I will say that Kinsta has it all. They're super fast, thanks also to their CDN which you can take advantage of for all your images. They have fantastic customer support. They always reply within minutes, and they always make sure that your problem is taken care of. They always reply asking you, 'Are you satisfied? Is there anything else that we can do?' They want you to be happy.
If you run a WordPress site, Kinsta and its team members know everything about WordPress, even that the technical part. I feel secure, even when issues present themselves because I know they'll be taken care of in minutes and thoroughly by real experts.
What else can I say? Yeah, solid backup options, very good staging feature, premium CDN, and many things you'd usually have to add on top of your standard hosting, they're all part of their plan.
Also, they will help you migrate the site to them with no downtimes, that's just fantastic. I only have good things to say about Kinsta."
I have been working with WordPress for over 10 years and Kinsta is the best hosting when it comes to speed and backend functions. And their customer support is just AMAZING.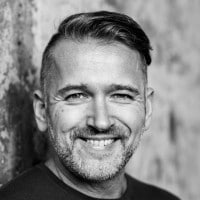 Michel Bozinovski, ecommerce Manager
sova.se
---
Ready to get started? Hundreds of organizations use our infrastructure to scale their business, including high-traffic blogs, startups, agencies, universities, and Fortune 500 companies. We'd love to have you on board. Check out our plans