Honest Brew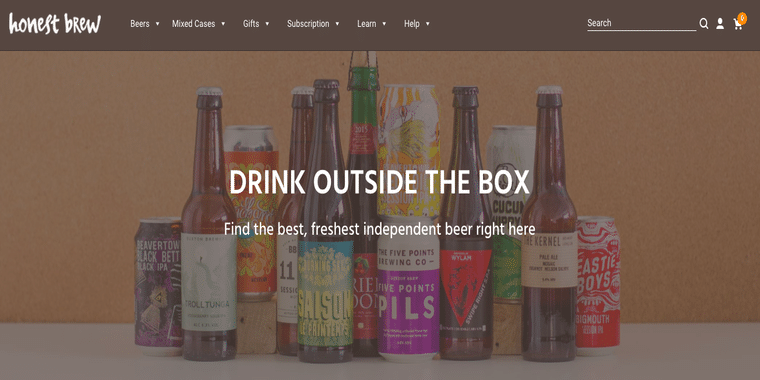 Honest Brew is a UK-based personalized craft beer subscription company which delivers craft beer to your door each month. Launched in 2014 by four friends, they now distribute thousands of craft beer boxes from over 100 breweries from around the world. In 2016, startups.co.uk named Honest Brew number 49 on their annual list of the UK's leading startups. They provide a unique service, as 95% of the beers they sell are not available in stores. They came to Kinsta in need of fast and optimized WooCommerce hosting, and we provided performance like they hadn't seen before.
Kinsta helped us with a much faster website. It's instant now. And their support is awesome! Always there within minutes, willing to help and always having a fix for whatever I throw at them.

---
Ready to get started? Hundreds of organizations use our infrastructure to scale their business, including high-traffic blogs, startups, agencies, universities, and Fortune 500 companies. We'd love to have you on board. Check out our plans
Like what you see? Join Kinsta!
Check out our plans from starter level to enterprise solutions. Find what fits you, or contact us if you need something special!
See Plans
Contact us