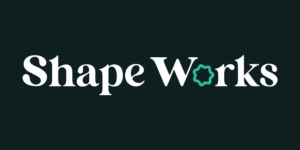 Location

Website

Language

Services

UI/UX design
Web design/development
Website maintenance

Technology
Shape Works are a UK-based WordPress agency focused on designing and building flexible, secure, and future-proofed Enterprise CMS WordPress builds for professional services firms.
Shape Works process is focused on the best practice use of the Gutenberg editor, which they believe provides a seamless, modular approach to building WordPress sites. Thanks to the freedom of the Gutenberg approach (and their proactive approach to maintenance and improvement), they believe that enterprise CMS websites could see their average lifespans doubling to over five years, reducing cost and hassle (plus the significant internal team commitment) for their clients.
The Shape Works approach focuses on designing and building WordPress websites for professional services businesses that are:
1. Future-proofed - built for tomorrow's changes

2. Easier to maintain - giving you complete creative control

3. Faster loading - always ahead on Core Web Vitals

4. More secure - impenetrable to any form of attack

5. A pleasure to use - for both the visitor and your team